| | |
| --- | --- |
| Posted on September 27, 2018 at 2:45 PM | |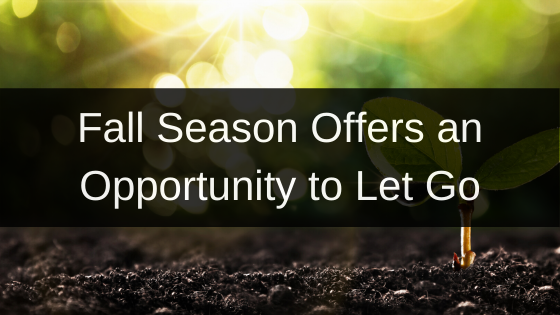 This month we have been talking about Letting Go in our mindfulness classes. The fall season is a beautiful way to honor the process of letting go. As nature transitions her colors, and the leaves fall to the ground to prepare for the winter, we can also think of ways in our lives to let go of what no longer serves us. We can let go of our physical belongings if there is clutter in our living space, to make room for things that may be more useful, important, or relevant. We can also let go of our attachment to thoughts, ideas, and ways of thinking that may keep us stuck or challenged in certain ways. Sometimes just letting go during a difficult or challenging moment can bring relief to the situation.
The link below provides a guided meditation for letting go and is a wonderful exercise for tapping into what you most desire for yourself as the seasons change. This guided practice can help you to explore what you wish to hold on to, and what you feel you can let go of to make room for what you would like to cultivate in your life. We'll be taking some time over the next few weeks to journal, meditate, and think about letting go!
https://chopra.com/articles/letting-go-a-guided-meditation-for-fall

Categories: None